We've reached the halfway point and I already have another reading challenge under my belt. Nice! I've managed to keep on top of my other reading challenges too so I'm very happy.
Goodreads 2021 Reading Challenge
85/150 books
I'm 13 books ahead of schedule according to Goodreads but, as with last time, the figures are probably skewed by my DNFs. It's still a sign that I'm on top of things, though.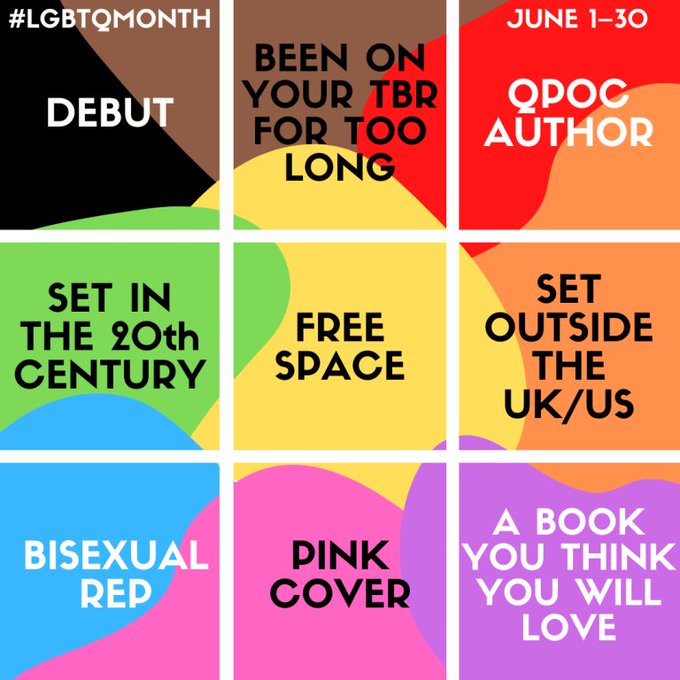 9/9 books
I finished the last book on 25th June so that's another reading challenge finished on time! These weren't my original picks. I had originally planned to read The Witch King, The Tangleroot Palace and Playing the Palace for 'Set Outside The UK/USA', 'Free Space' and 'Pink Cover' respectively but awkward UK release dates and DNFing got in the way so I had to rethink my picks. Thankfully, I didn't lack for great books to choose!
12/26 books
May – Favourite book to movie: The Quite Nice and Fairly Accurate Good Omens Scripbook
May – Recommended by family: The Plague by Albert Camus
July (completed early because I'm behind on my June books) – A childhood favourite: The Worst Witch by Jill Murphy
A little behind but not by much and it's easily fixed.
25/52 books
Pretty much right on schedule.
2021 Popsugar Reading Challenge
20/50 books
A book with a family tree: Belle: The Slave Daughter and the Lord Chief Justice by Paula Byrne
I'd better switch my focus back to this to make sure I don't fall behind.
Conclusion
Time to switch back to the Popsugar Reading Challenge. I've very happy that I managed to keep on top of my challenges as well as taking on another one at short notice!
I hope to see you again very soon.